Join Us on a Sunday Morning
If you're new to the area, looking for answers, or searching for a fresh start,
our Sunday morning service is a great place to start.​
Our gathering begins at 10:30 AM and typically ends around 12 PM. Our meeting location is 2070 Garland Avenue, Fayetteville, AR 72704. There are plenty of parking spaces available, and a smiling face will greet you as you walk through the doors. Feel free to grab a cup of coffee as you enter, and don't worry about what you should wear; come as you are!
Teaching our children the gospel is one of our greatest privileges as a church! If you have kids from 6 months through 3 years old, we would love to have them join our children's ministry. Once you walk through the front doors, a greeter will take you to our children's ministry room where a qualified LH Kids worker will receive your child and any information pertinent to their well being. 
We believe that joyful people are singing people! And as Christians, we have the greatest reason to rejoice: Christ has died for our sins! Therefore, in response, each week as we gather we enthusiastically sing gospel-centered and biblically saturated songs of praise to our Savior!
We are not just a Bible believing church; we are a Bible loving church! When you visit, you can expect to hear a message that seeks to faithfully study a passage of Scripture and intentionally apply it to your everyday life.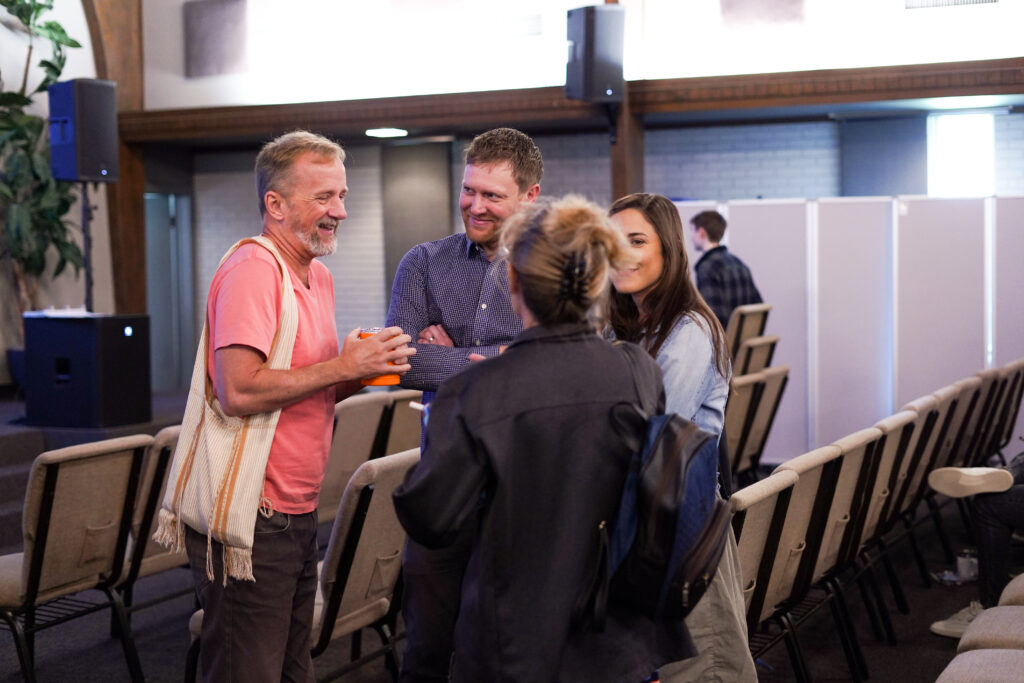 If you're new, expect to receive a gift from us! We have a small gift bag in the back at the welcome table just for you! In each bag, you'll find a book and some information cards about events and ministries in the church. On the outside of each bag there is a visitor card. We encourage you to fill this out and drop it off in the offering box so that we can connect you to ministries in the church that interest you most.
Hear from other people who have visited Living Hope Church.
"Solid, biblical, expository preaching and the most welcoming, loving, God-honoring people. This church loves to serve one another and spend time together throughout the week. I feel very blessed to have been led to Living Hope."
"This church is full of loving and caring people, who are real and always welcoming. Sunday morning are full of wonderful preachings, worship, and fantastic fellowship."
"Living Hope is where you will find REAL, broken, messy people who are pursuing Jesus Christ and invite you to come and see His goodness. Come as you are, and let the washing of the Word transform you. Wonderful nursery for the littles, great community groups, and a happy and giving church!"
Need Help or Have a Question?
We're available 9am – 5pm and we'd love answer any questions you have or talk about anything that's on your mind.