Discover some of the ways we connect with one another and serve
the community around us.
Community groups are so important to the life of our church because they provide a context for us to treasure the gospel together, care for one another intentionally, and encourage living on mission. When we gather, we fill our minds with God's Word, our hearts with the warmth of friendship, and our bellies with a good meal!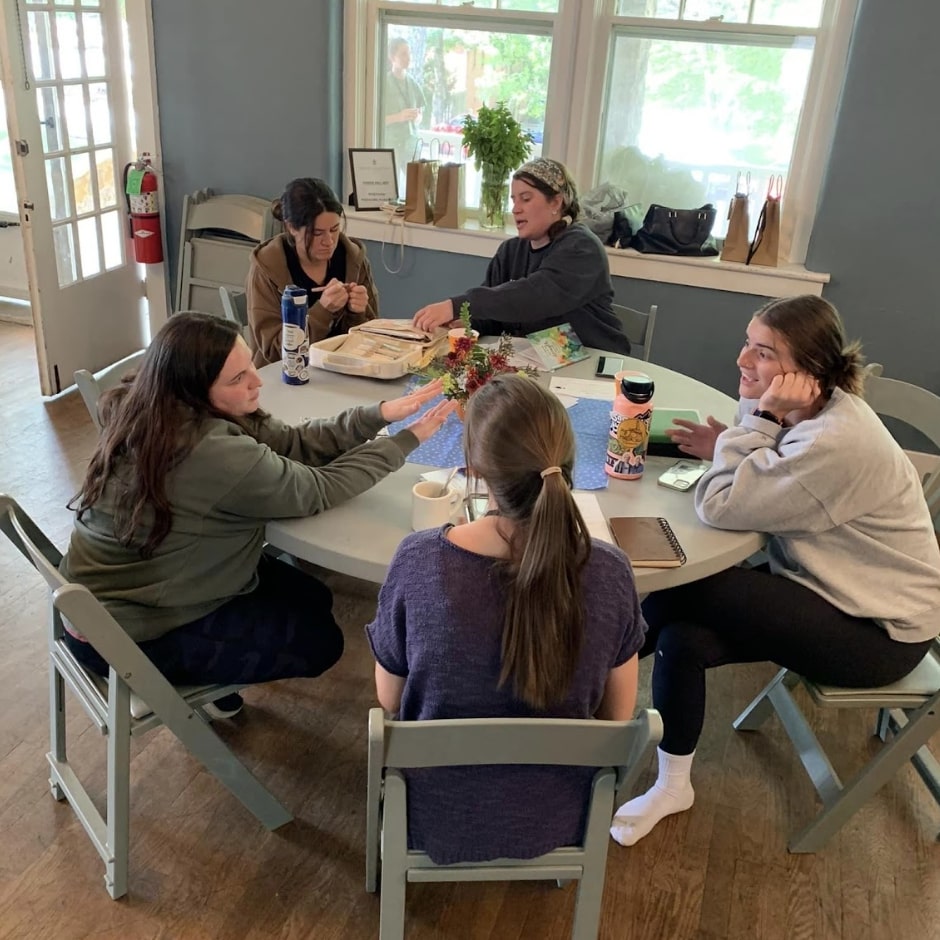 At Living Hope, we take the responsibility of transferring the gospel to the next generation seriously and enjoyably, and that's why we have Living Hope Kids! Though we are a young church and desire to continue expanding our children's ministry, we are happy to serve parents by welcoming those who are 6 months-3 years old. Our volunteers are composed primarily of parents who are MinistrySafe trained and who teach and sing the gospel each week.
There are two great enemies to men's growth in God: a lack of godly friendships and gospel-centered accountability. Because of this, our men's ministry, Real Men, seeks to cultivate a Biblically masculine environment to foster godly friendships and gospel-centered accountability. 
Our Women's Ministry offers several ways women can experience fellowship and encouragement here at Living Hope. Each week, ladies gather together to study God's Word. Our Women's Ministry also hosts special events throughout the year to serve the ladies of Living Hope. The highlight of the year is the ladies retreat in the fall! We'd love to have you join us!
The well known missionary, Hudson Taylor, often said, "Conquer through the Lord." By this he meant our need to take everything to the Lord in prayer.
At Living Hope, we seek to embody that call, to be a church marked by consistent prayer, and to be continuously reliant on God's power and provision. That's why we pray; that's how we "conquer through the Lord."
This thriving ministry of Living Hope exists to serve and equip young adults aged 18-30's by providing gospel-centered community, edifying fellowship, and relevant biblical teaching for the purpose of strengthening the overall health of the church.
Explore Living Hope Church
What's your next step? Learn more, start planning your visit, or get directions!